Take your employee management process to the next level
With our flexible and secure Facial Recognition System, you can keep track of your employee's attendance, leave and holiday requests all in one easy to use dashboard.
Recommended by businesses who grew international using Attendance Keeper
Features of Attendance Keeper
Make your HR operations EASY!
Check your employee's past work, daily activities and unlock their full potential
Fastest
Facial Recognition
Facial Recognition technology provides a fast, highly accurate biometric solution way of identifying employees as they enter and leave office. With the Attendance Keeper face recognition feature, an employee only needs to look at a mobile device or other connected device to clock in. Secure, fast, and simple the perfect solution for tracking attendance.
Eliminates proxy or buddy clock in and clock out
Get an email notification with every clock in and clock out
Our system will update your attendance timesheet instantly
Includes arrival or departure status with early/on time/late
You can clock in and clock out for break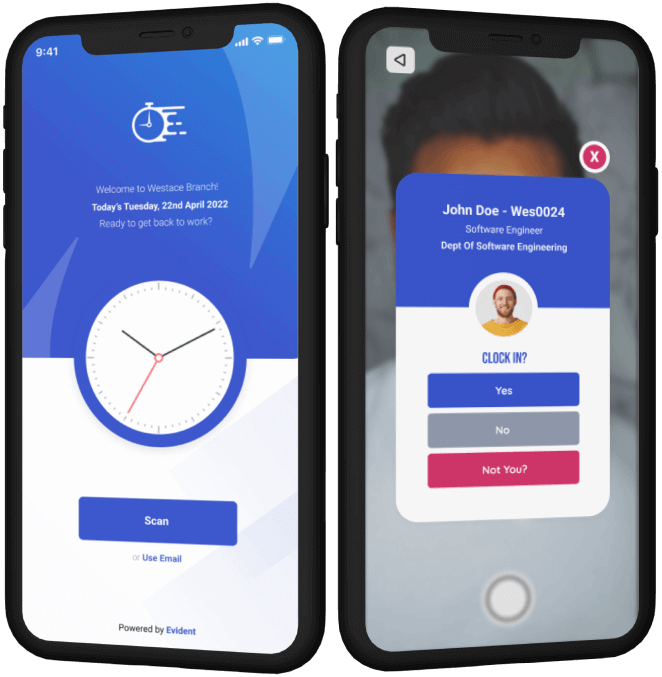 Why Choose Us
Attendance Keeper Unleashes your business's full potential with it's performance-driven HR Solution
Streamline HR Management and Boost Performance with Our Comprehensive Suite of Tools.
Are you tired of juggling multiple HR tools and struggling to keep track of employee records?
Attendance Keeper has the solution!
With Attendance Keeper comprehensive suite of tools, you can manage employee records,track attendance, schedule shifts, automate payroll processing, and more, all in one place. Our performance tracking tools provide real-time insights into your business performance, so you can identify key areas of improvement and take action to boost performance.
Reviews
Check What Our Clients are Saying
Don't just take our word for it. Our satisfied customers have seen measurable improvements in their HR management and business performance since implementing our solutions, here's what they have to say
Victor Okoro

Logistics, Alamo Apparel

"We are using Attendance Keeper to analyze the productivity of our staffs for our clients and for tracking our attendances. Sometimes we show these data to our clients - that makes understanding a lot easier with our clients."
MD Khan

Director, Rough And Tough

"I was anxious about switching over. But it was a very seamless process. My favorite thing is that it's super easy to input all the info. The times that I've had questions, I've shot over an email and I get information back right away."
T Hossain

CEO, WestAceDirector, Rough And Tough

"In one week all my staffs have gotten used to using Attendance Keeper. It's fast accurate and very user-friendly. I love their support team, especially during the transition period. They helped us every step of the way."
Pricing
We Made it More Affordable for Your Business
Forget about PAY PER USER, Get started with your team today for FREE!
"Thrilled to announce "Attendance Keeper" our new HCM solution for streamlined attendance tracking. Real-time, customizable, and seamlessly integrated. Let's boost efficiency together!"

Craig Kenter

HR Thought Leader
Our Recent Customers
GET

CUSTOM

PRICING
Growing businesses need flexibility.
We'd like to offer you a plan that suits you best!
By submitting your details you hereby agree to our Terms & Conditions and Privacy Policy. You may always opt-out from our mailing lists in accordance with the Privacy Policy.
Frequently Asked Questions